Classification societies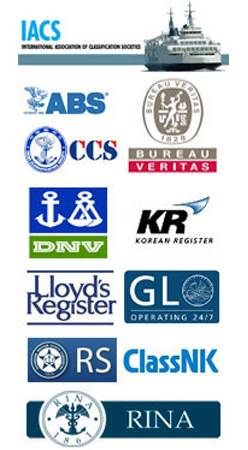 Contact Us
ADD: 19F, No. 157, Zhongshan 3 Rd., Yuzhong district,, Chongqing, China
Post code: 400015
TEL: +86-15723406939
FAX: +86-23-86595013
Email: marine3@bochimarine.com
Fixed Pitch Propeller 5B Propeller FP501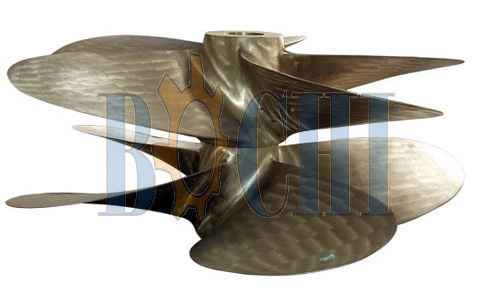 Technology & Parameters:
Product No.
BMMPP-FP501
Diameter(mm)
1000-8000
Blades
5
Weight
up to100 tons
Skew Angles
0-Skew available
Meterial
Cu1
Manganses Bronze
ZCUZn40Mn3Fe1
Cu2
Mn-Fe Bronze
ZCUZn21Al5Fe2Mn2
Cu3
Ni-Al Bronze
ZCUAl9Fe4Ni4Mn2
Cu4
Mn-Al Bronze
ZCUAl8Mn12Fe3Ni2
*Our propeller diameter up to 8 meters,weight up to 100 ton, meterial available Cu1,Cu2,Cu3,Cu4.
*Our products are all available approved by ABS,BV.CCS,DNV, GL.LR,NK,etc., and abtained the authentication certificate of Quality System ISO9001:2000.
*Product Feature
Maximum efficiency with minimum noise and vibration levels.

*Application
container vessels, tankers, bulk carriers and dry cargo vessels ,etc.
*Other Information
We design and supply all propulsion system for container ships.cargo ships,tankers,bug boats,trawlers and fishing boats etc. Including Main engine,Gearbox,Shaftings,FPP,CPP, Rudder propellers,Tunnel thrusters,Azimuth thrusters,Water jets,also Main propulsion assembly.